Is Your Canary Healthy?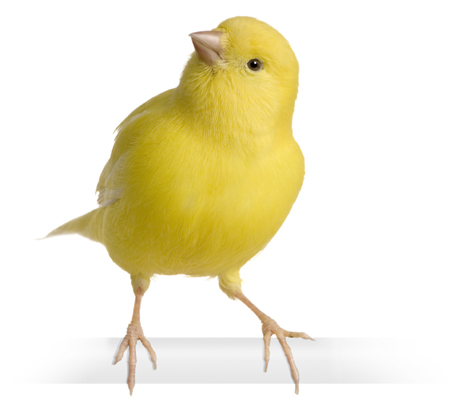 ---
Attention Canary Lovers: Leave nothing to chance. In just 7 minutes you can evaluate your canary bird's health and perhaps save him from a fatal illness.
In 3 Easy Steps I'll Show You How.
---
Introducing the new ebook...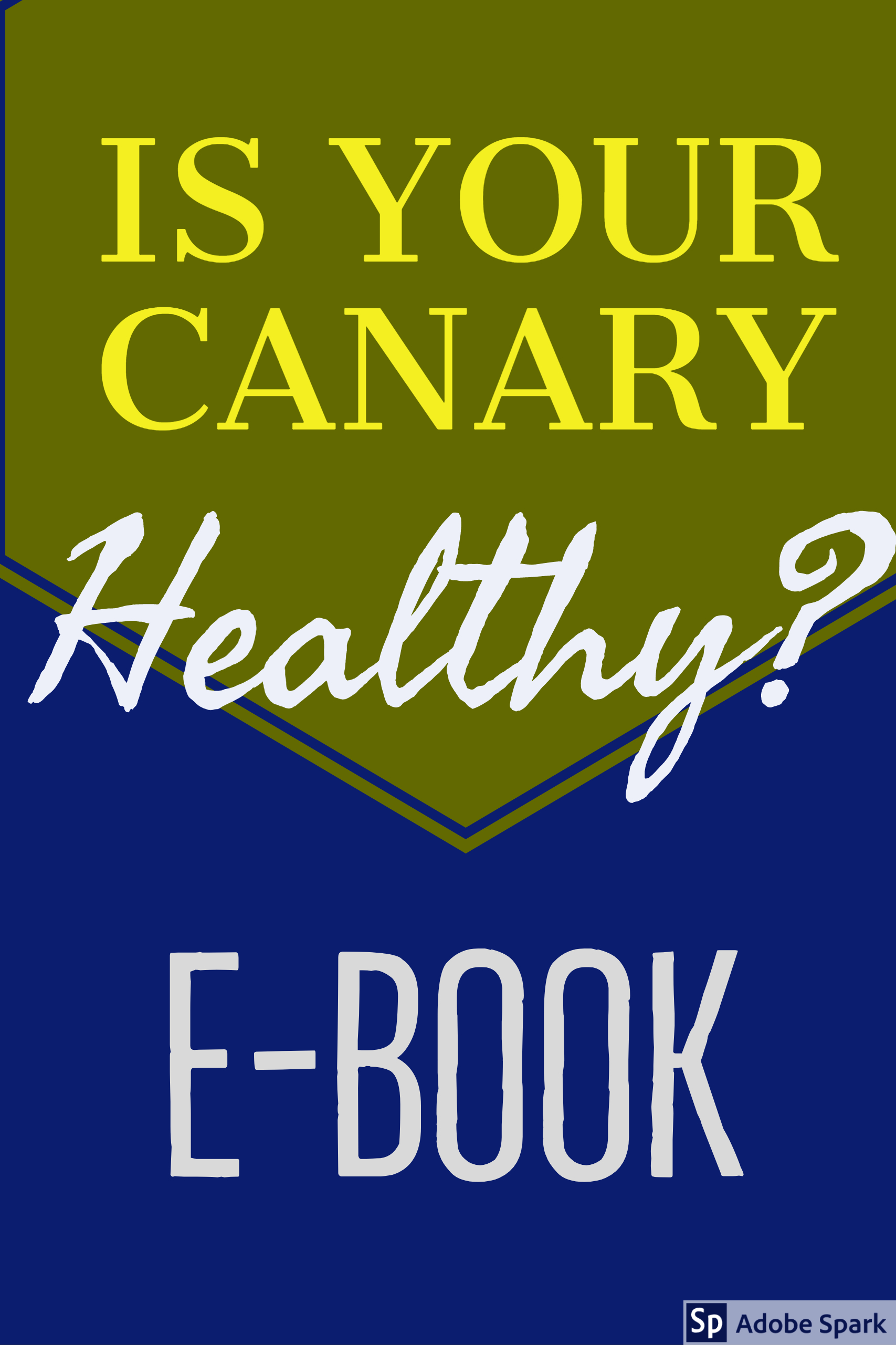 ---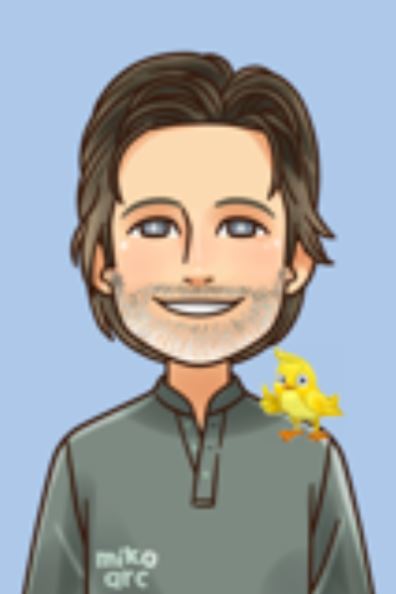 From Darren's Aviary
Wednesday 7:35 a.m.
Re: Making sure your bird is healthy.
Dear Fellow Canary Lover,
You've probably learned by now: Your canary may LOOK fine, but he could be dead by tomorrow morning.
There is a BIG PROBLEM facing canary lovers like you and me...Your canary will HIDE any illness and die before you know what has happened.
It's the old predator/prey issue..."If I look sick and weak, I also look like easy prey."
And the thing that makes this even more difficult for most canary bird owners is not knowing what to look for. There are a few canary books out there that mention this problem in passing.  You might even find a few weak discussions scattered around the internet.  But wouldn't it be nice to find the information you need, delivered to you in an organized easy-to-use structure, all in one place?
I know.  I've been there too.  In the past, I've lost birds that seemed perfectly healthy the day before.  And all because I didn't have all the information I needed.
Plus, you're busy.  You have a household to look after.  You have people and other pets to think about.  You don't have time to scour through every piece of canary bird information out there and put it all together so it's easy to use!
But, what if I could change all of that for you?
I'm going to show you, in a step-by-step format, how YOU (yep, I'm talking about YOU, the canary bird lover reading this article) can *easily* recognize when your bird is sick and possibly even prevent your bird from dying overnight.  And, when you learn this simple formula, you may be able to extend your bird's life, in only a few minutes of time.
---
In this new ebook, "Is Your Canary Healthy?--How to Read Your Canary's Body Language and Check for Hidden Illnesses in 3 Easy Steps" you'll Discover The *Exact* Same Knowledge Used By Some of The Most Successful Canary Bird Breeders Today.
The ebook is just $24 and includes an addition $20 bonus (see below).
---
This is how you tell if your bird is ailing. This is the knowledge that successful breeders and canary owners have been using for years (centuries even) to help keep their canaries  healthy.
You do what I show you to do, and you will be in a better position to take care of your canary--healthy or sick--than ever before.  It's that simple.  This plan works for ANYONE who uses it.  You don't need any experience or special skills --- you just need to follow simple instructions.
In The Canary Lovers Guide To "Listening" To Your Pet Canary Bird, you'll discover...
The ONE ultra important lesson you MUST learn.  If you don't do anything else, make sure you do this.
The 2 primary things that you will always get from your canary's body language if you "listen".  He'll tell you one or the other.
The 3 EASY steps to a quick at-home canary health check-up.
27 life or death symptoms you MUST know.
The best time of day to "LISTEN" to your canary.
The 5 premiere symptoms you'll likely see before anything else.
Warning: How to know if your canary bird is SCREAMING for help.
And you get all this for only $24.
TO GET YOUR COPY CLICK HERE NOW.
"Finally, some decent information!"

"Thanks Darren! I was happy to finally find some decent information on Canaries and their health problems!

Keep up the good work and THANKS!!"

Vanessa Swarovski-Piedra :))
Westlake, TX
vanessaswarovski @mac.com
"Very Useful!"

"Darren

I have ordered the LISTENING eReport, have read it, and find it very useful!

Thank you for caring.

Barbara Scorzetti
scorzettin @aol.com
"I'm on the right track and I have you to thank!"

"Dear Darren

I've been having problems with my canary, "Larry Bird". Because of your LISTENING eReport I was able to diagnose his problem.

So, Darren, I'm on the right track now and I have you to thank!"

Sincerely,
Temple Pearson
West Lafayette, IN
tdpearson @yahoo.com
Plus, if you order today, I'll also give you this FREE Bonus...
"How to 'READ' Your Canary's Droppings"
An additional $20 Value...FREE.
One of the absolute BEST ways to tell if your canary is suffering from an illness is to monitor his droppings.  Any CHANGE in droppings is a sign of something happening in his body...perhaps something very, very bad.
In this special reference you'll discover...
What 3 ingredients make up each dropping.
The two fatal diseases that cause a change in frequency of droppings.
How the color of your bird's droppings can be "READ".
What a bad odor in droppings means.
$24
TO GET YOUR COPY CLICK HERE NOW.
"Best $ I've Spent!"

"Hello Darren

I ordered your eReport and it has so much valuable information, I'm so happy that I did!!

It's the best money that I've spent. Now I know the subtle warning signs that my PJ may be ill. And I'm better educated now to look for them."

Sandy Whalen
Kingston, Ontario, Canada
sewhalen @yahoo.com
"Thank You Very Much!"

"Dear Darren

Thank you very much for your great content on Canary Care! You have a wonderful way with words and are truly offering an urgently needed service to us Canary Lovers!

Looking forward to more..."

Brigitta & George D'Amato
and their three canaries!
Philo, CA
gdamato @prodigy.net
"AWESOME!"

"You are AWESOME! Thank you!!!!!"

Ross Clark
San Diego, CA
redross1 @hotmail.com
You Can't Lose With My
Guilt-Free NO Risk Guarantee and Access to The Entire Package...ALL For ONLY $24!


GUARANTEE: If The Canary Lovers Guide To "Listening" To Your Pet Canary Bird is not everything that I say it is and you are not completely satisfied with it, then I will refund every penny of your money with no questions asked.
That's more than a guarantee, that's a personal promise.
CLICK HERE NOW TO GET YOUR COPY.
Wishing you much success,
Darren at CanaryAdvisor.com
P.S. No where else can you get this canary-saving information put together in such an easy-to-use bundle.

Order now and you'll get the special Ereport...
"Is Your Canary Healthy?--How to Read Your Canary's Body Language and Check for Hidden Illnesses in 3 Easy Steps"
AND the FREE BONUS Reference...
"How to 'READ' Your Canary's Droppings"
In total, a $97 value for only $24.
And the best part...You can download this special report and be using it within 5 minutes!
Don't delay.  The sooner you have this information the sooner you can check the status of your canary's health...and maybe save his life.
Remember, it's GUARANTEED.
Don't wait. Order now. 
Yes, Darren, count me in! I want to learn how to read my canary's body language and KNOW when he needs special attention. Give me the instant download.
Order Now - Only $24

YOU WILL RECEIVE INSTANT ACCESS to the PDF file.
(Even if it's 2:00 AM on a Saturday)
After your order is completed, and you've reached the "Thank You for Your Order" page,remember to click on "Return to Merchant" for download instructions. And don't worry. it's as easy as pie. :-)
If you have any questions, contact me here.
*Every effort has been made to accurately represent this product and its potential. Please remember that each individual's success depends on his or her background, dedication, desire, and motivation. As with any pet related endeavor, there is no certain guarantee that you will improve your canary's health. It is recommended that you always seek out a qualified veterinarian to provide pet health care and advice for your particular situation.
Copyright © 2018 - All Rights Reserved