Breeding, Genetics, and Canary Colors
by Wilber Cedrez
(Mass, USA)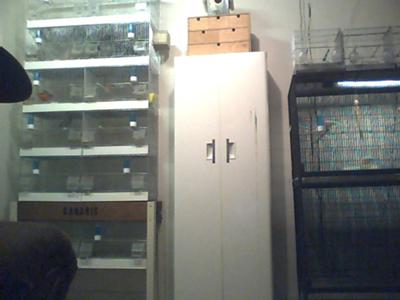 My Canary Aviary
Yellow/green refers to yellow ground color with black melanin.

White/blue refers to dominant white ground color with black melanin.

The absence of melanin results in a clear bird, while presence of melanin results in degrees of variegation through self.

A cinnamon bird could feather
out as a clear bird, with no melanin showing, so watching for eye color in chicks will help to identify the cinnamon genes presence.
Join in and write your own page! It's easy to do. How? Simply click here to return to Canary Foods and Watering Tips.