Quick Tips on Finding
A Canary For Sale.
Finding a local breeder that offers a canary for sale should not be difficult. I'll give you some tips to get you started.
---
canaries for sale
First off, check the bottom of this page for listings of birds for sale.
Secondly, most areas will have several canary breeders and possibly a bird club or two that can help you find a bird for sale.
Plus, of course, your local pet shop will probably have a canary for sale although you may get a better price AND a healthier canary bird from a breeder.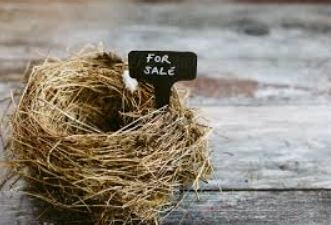 Canary For Sale
Are You Selling?
If you're selling canaries, scroll to the bottom of this page to add your listing.  Tell us as much as you want about your birds. You can add photos. Make sure you tell us where you are located and the price of the birds.
Canary For Sale
When it comes time to find that perfect canary bird for your home you need to find a reputable breeder or pet shop with healthy birds. Remember, a healthy bird is a singing bird and that's what makes canaries so enjoyable, that beautiful singing.

If you are a breeder, or know of a breeder, you can add the information below and create a whole new web page for that breeder. Or you can add any helpful info you want. See the bottom of this page.
Many breeders don't offer canaries for sale to the public. They may wholesale only. On the other hand, some wholesale breeders are more than happy to sell canaries to the general public so...
If someone turns you down, move on to the next until you find someone with a canary for sale.
Before you run off and buy your canary, make sure he has a safe and spacious cage to come home to...
The only way to know for sure is to call or visit and ask...I think you'll find that most welcome any and all buyers. More than that, most breeders will enjoy getting you started, offering advice, and answering questions.
CanaryAdvisor.com offers multiple links where you can look for your new pet...
Click here for more info on finding that perfect canary for sale.
There are SEVERAL places you can look to find a breeder of canaries in your area.
Here is a list of places to look and some tips on finding the RIGHT canary for YOU...
Click here to find help in finding a canary breeder in your area.
Many people that have a canary bird for sale advertise in on-line classifieds.
Check'em out...
Try these sites for classified ads...click here.
FREE Email Course.
Sign up below and get the 5 part email course: "The #1 Problem You Will Face As A Canary Owner"
Once you find a canary bird for sale AND you decide it is the perfect pet for you, he'll need a name...
See CanaryAdvisor.com's list of...
Some are beautiful...some are poetic...some are down-right RIDICULOUS...but at least ONE will be perfect.
Click here to return to CanaryAdvisor.com Home.
---
Are You A Breeder With Canaries For Sale OR Know Of A Breeder?
Do you know where someone can find a canary for sale? Share it!
What Other Visitors Have Posted...
---